We had a great time at the Lausanne screening of the Onboard The Transcontinental Race film last night. We filled the theatre with a great crowd that included a dozen TCR veterans, see photo. The film was excellent – making us laugh, cry and be inspired.
The organization was a big team effort, with Edgar Haldimann and Lillie Rumpf helping to make it happen, Alain Rumpf was the MC, and the other discussion panelists were Marin de Saint-Exupéry, Melissa Pritchard and Jonas Goy. Thanks also to Velosophe for doing the beers.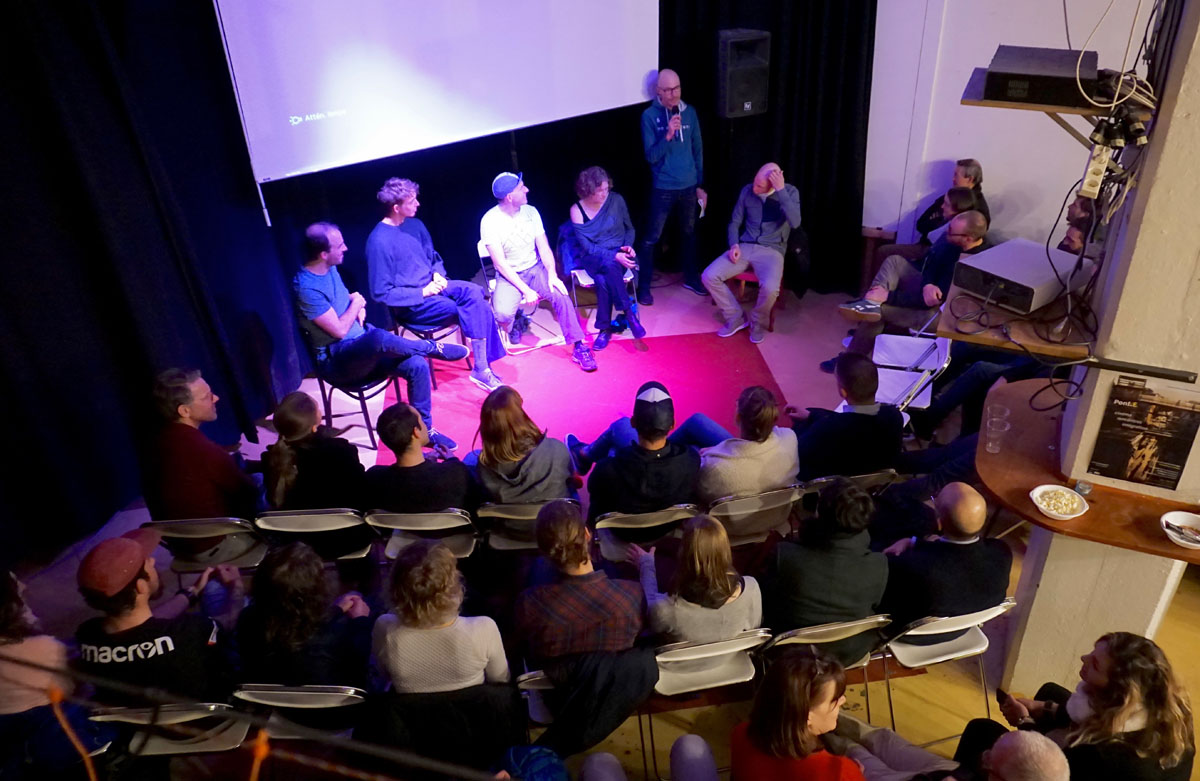 There are many other screenings being organized (click on the 'Full Calendar' link at the bottom of this page), including one in Delémont, Switzerland on March 19th, 2020.