This page is still under construction, but will include advice on how to avoid many common causes of bike crashes. Until then the Bicycle Safe website has some excellent advice and the page in the Phsyical Training section of this website on Riding Technique & Efficiency includes some good tips about bike handling. There are also lots of useful links on the Trip Buzz website. The second part of this page is already complete:
Here's a GCN video that contains general tips on reading the road ahead and being prepared for whatever you encounter:
This video explains some of the perceptual and psychological explanations as to why drivers often don't see cyclists and motorcyclists. It also includes several tips on how to be less invisible, and fortunately it's not all about wearing fluorescent clothing.
Related pages:
What To Do If You Crash
Despite doing your best to avoid crashing, you should also be somewhat prepared for if it does happen. If you crash while participating in a race, remember that a race is never more important than your health. After a an accident, crash, or simple fall, you should take at least a couple of minutes to assess the damage to yourself and your bike and decide what is safe and sensible to do next, without immediately considering the consequences to your race. Help should be sought if there is any chance that you have an injury that needs medical attention. Throughout Europe, phone 112 to contact the local emergency services, who should be able to find someone who can speak English, or ask a passerby to explain the situation to them. In North America, the number is 911 and in Australia it's 000. See Wikipedia for a worldwide list.
It's a good idea to carry a few simple first-aid supplies to treat minor problems, including something to cover small wounds, painkillers and anti-inflammatories. In races that stay on public roads, you won't intend to go off into the wilderness and so your first aid kit doesn't need to contain any serious equipment, but you may want to bring more supplies if you'll be riding on deserted sections of dirt roads or trails. Road rash is a common injury for cyclists when they fall, so see the information about treatment on the Sports Medicine website and Bikeradar. Pre-packaged first-aid kits are available in various sizes, including one by Adventure Medical Kits (Amazon).

As well as a simple first-aid kit, you should also bring appropriate Tools & Spares and know how to do basic Roadside Bike Repairs so that you can fix any minor problems with your bike. Of course, you'll likely need to find a bike shop if something major goes wrong.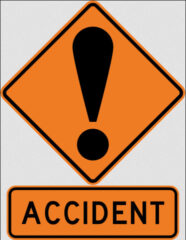 If you are doing the Transcontinental Race (TCR) then the medical certificate that you submitted during race registration is no longer valid once you receive medical attention, so if you wish to continue in the race then you need to have the doctor sign a new certificate. You should not avoid seeking medical attention because of this; again, your health is far more important than any race and this rule is for your safety. If you do decide to continue with the race and are able to obtain a new medical certificate then if you took transport to get to the medical center then you should ride your bike back to where you took the transport and then continue on your route. The same applies if you had to take transport to get your bike repaired.
Some particularly worrying stories from race participants involve people who have had trauma to the head, report several symptoms that are consistent with having concussion, but then continue to ride and then sometimes crash a second time, likely due to being unable to ride safely. Unfortunately, if you are concussed then you're probably not in the best condition to be thinking straight to properly diagnose the problem. In addition, several symptoms of concussion are similar to those of exhaustion, which you were probably already experiencing before the crash. See WebMD.com for a list of symptoms. In general, be very cautious in these situations and prioritize getting the correct medical diagnosis and help rather than worrying about whether you'll finish the race or in what time.
The most common types of injuries that occur in bike accidents are covered in the following video from a seminar given at the University of California:
Last minor page modification:
Last significant page update: December, 2017
---
This page is in the Rider Health & Safety section. The next page in this section is:


---