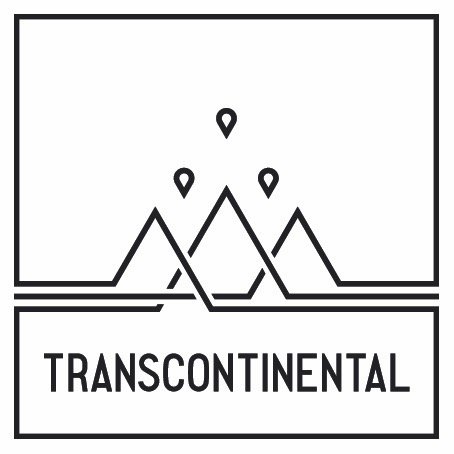 The Transcontinental Race (TCR) (official website, Facebook, Twitter and Wikipedia) is an annual, self-supported, ultra-distance bikepacking race across Europe. The route varies for each edition, with a length of about 3,200 to 4,200 km. The race generally starts in northwestern Europe and finishes in southeastern Europe, with two to four intermediate checkpoints. Participants are free to choose their own route between the checkpoints.
It is not a stage race, the clock never stops, so riders must choose how much time to devote to riding, resting, and refueling each day. Being self-supported or unsupported means that drafting is not allowed, receiving any form of support from other racers is not allowed, nor is it from friends or family; all food, accommodation, repairs, etc., must be purchased from commercial sources.
Racer positions are monitored using GPS satellite-based tracker devices on participants' bikes that upload their positions to a website for racers and followers to view. Official reports and videos are posted online and many participants post updates on social media, which is centered around the Facebook Group.
A typical equipment setup consists of a road/racing bike with a some small bags carrying a minimal amount of gear and supplies plus a good navigation device and good lighting (see Part II: The Bike).
Organization
Mike Hall founded the race in 2013. Mike won several of the biggest self-supported bicycle races and after doing the World Cycle Race in 2012 and the Tour Divide in 2011, he decided that self-supported bicycle racing could become popular if it fit into people's regular holiday time and that "there was a demand growing for both a European based ultra on a similar scale to the Race Across America, and also an unsupported alternative to the race" (see Bikepacker.com). During the first leg of Mike's global trip, he saw how impressive the cultural and geographic changes were in the relatively short distance between London and Turkey, so he decided to create a race using that route but also visiting significant places in bike racing history along the way.
Mike's vision worked. After 30 people started the first edition in 2013, word spread and the 101 starting places for the second edition were filled within a week. For the third edition in 2015, 350 applications were received for the 250 starting places, and the number of applications went up to over 1000 by the next year and media interest kept increasing. The success of the race and the demand for other events encouraged people to organize similar events around the world.
In 2013, The Adventurists helped to organize the first race. Mike tragically died in a collision with a car during the 2017 Indian Pacific Wheel Race, so the race organization was taken over by a team of volunteers for the 2017 edition. In this video, Mike shares some founding principles of the race:

Race Editions
There are pages devoted to each edition of the race that include route maps, race summaries, results, links to official reports, rider reports, videos, etc.:


There is also a page on: